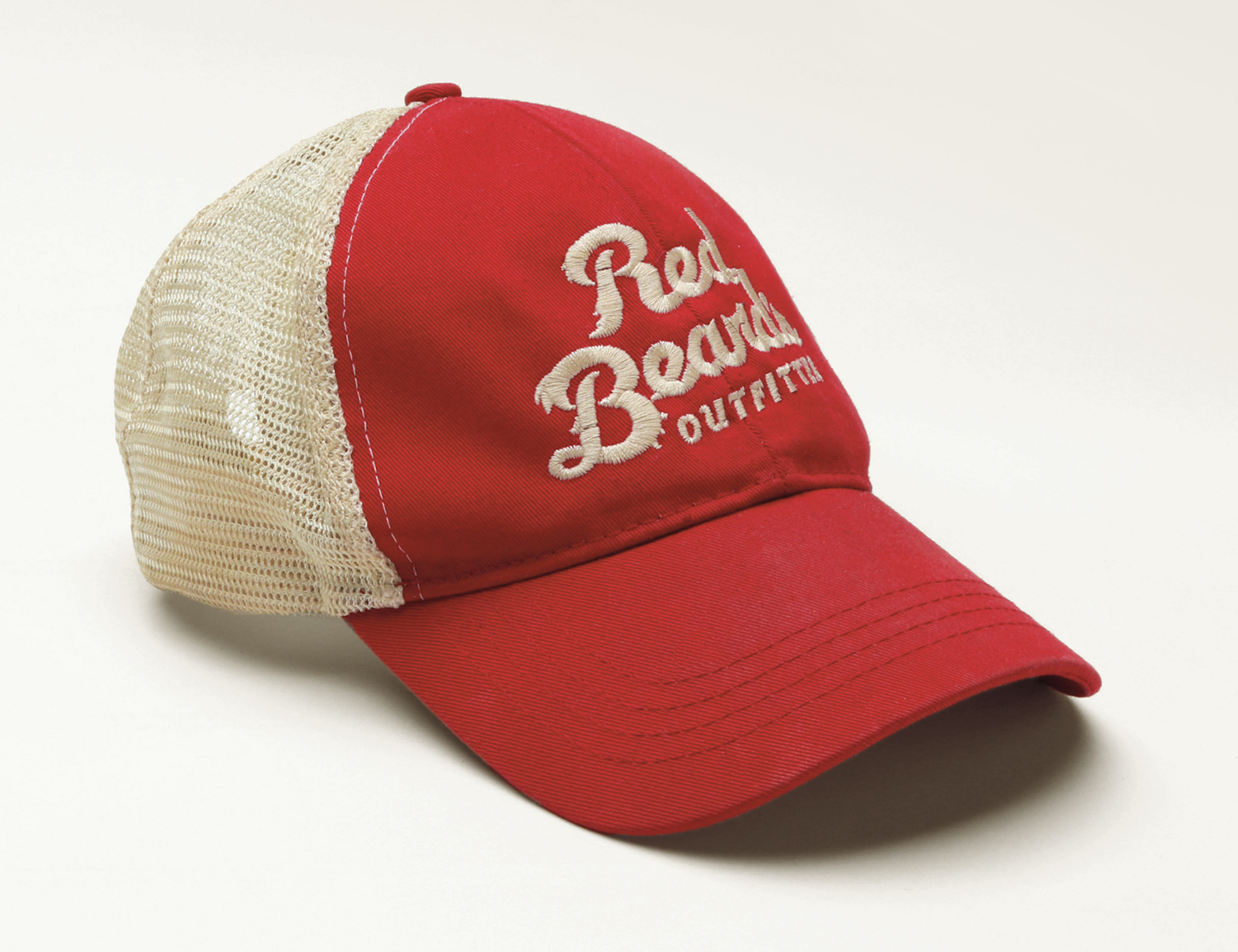 Red Beard's Outfitter – Mobile, Alabama
Classic meets whimsy
IDENTITY | NAMING | ILLUSTRATION
The Challenge
TAKE A HIKE, GET LOST – GROW A BEARD
As an outfitter in the South, it's easy to appeal to the hunter and fisher. This led to an over saturation of gear shops aimed at that audience. Red Beard's wanted to have a new approach and serve the hikers, paddlers, anglers, yogis, outdoor enthusiasts without sacrificing the fishers and hunters. Offering quality over quantity in their shop and a deep understanding of the outdoors. This classic script treatment gave Red Beard's outfitter a heritage look, but the wild nature of hair is where the adventure and whimsy came into play. The owner also happens to have a red beard.
Embracing the wild also led to a company mascot of sorts. Being based near the delta of Alabama, swampland and wild creatures lurk behind the forest. So a Sasquatch made sense as a fun way to introduce the brand and build some folklore around. This soon became a local icon for Red Beard's Outfitter and has helped them gain traction as the new kid on the block for outdoor retailers in the South.
Where is the lore?
Creating a mystery in the shopping experience by hiding the Sasquatch in the fold. This left a fun first impression and created an experience for first-time shoppers to the store.
A red cap in a classic red helped Red Beard's stand-out when talking to Outdoor Retailers as they began to build business.
A business card printed on wood hinted at the region – using cypress and bringing the outdoors to the card.
Using Instagram as a means for grassroots marketing and building a brand around peoples love for Red Beard's.